If the lower level of your home resembles more of a cold dungeon than a warm space to relax, consider these five tips for creating a cozy finished basement.
Five Steps to a Healthy Finished Basement
1.Ensure It's Reliably Dry
All it takes is a small amount of leaked water to trigger mould, mustiness and poor indoor air quality. That's why your basement needs to be completely dry before you invest time and money into finishing it. Keep an eye on the space for at least a year to make sure it's dry before finishing.
2.Use Materials that Resist Moisture
A dry basement might get unexpectedly damp, so it's best to use inorganic materials that won't feed mould even if moisture appears. Foam-based insulation reduces the risk of growing mould in basements. Also, avoid allowing wood to come contact with concrete, and leave growing the fungus to the gardeners.
3.Install a Subfloor
A proper basement subfloor means warmer finished floors and less chance that humidity will condense against cool concrete, like humid summertime air. Choose inorganic subfloor materials to put down against the basement floor.
4.Don't Forget the Spray Foam
Use spray foam instead of fibre-based insulation to ensure a proper air seal around joists where they meet outside walls. It'll help eliminate the risk of air leakage, which is why many homes have mould around those areas. Spray foam is self-sealing when applied at least three inches thick. Hire a professional installer to do this work to ensure it's completed properly.
5.Install a Proper Heating System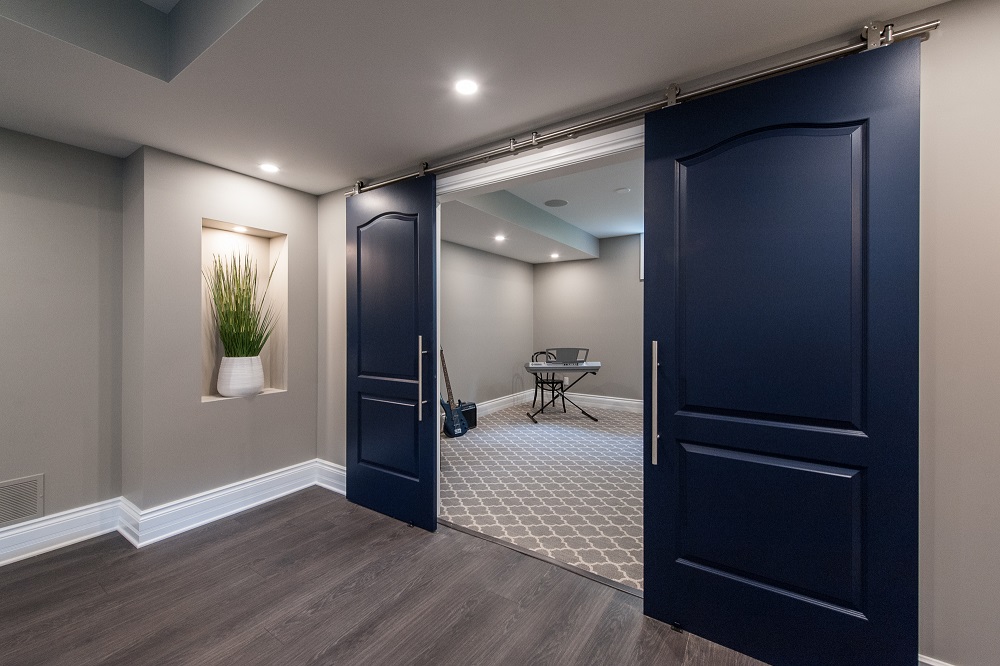 A furnace in your basement doesn't necessarily mean a warm basement. There needs to be sufficient ductwork to deliver heat to all areas in your home, as well as cold air return ducts at floor level to promote air circulation.
Like what you see in these photos? Get in touch with Just Basements Ottawa to see what they can do for you!

Sound like a lot of work? Hire a professional contractor to do the job for you. Click here to find a renovator in your area, anywhere in Canada!